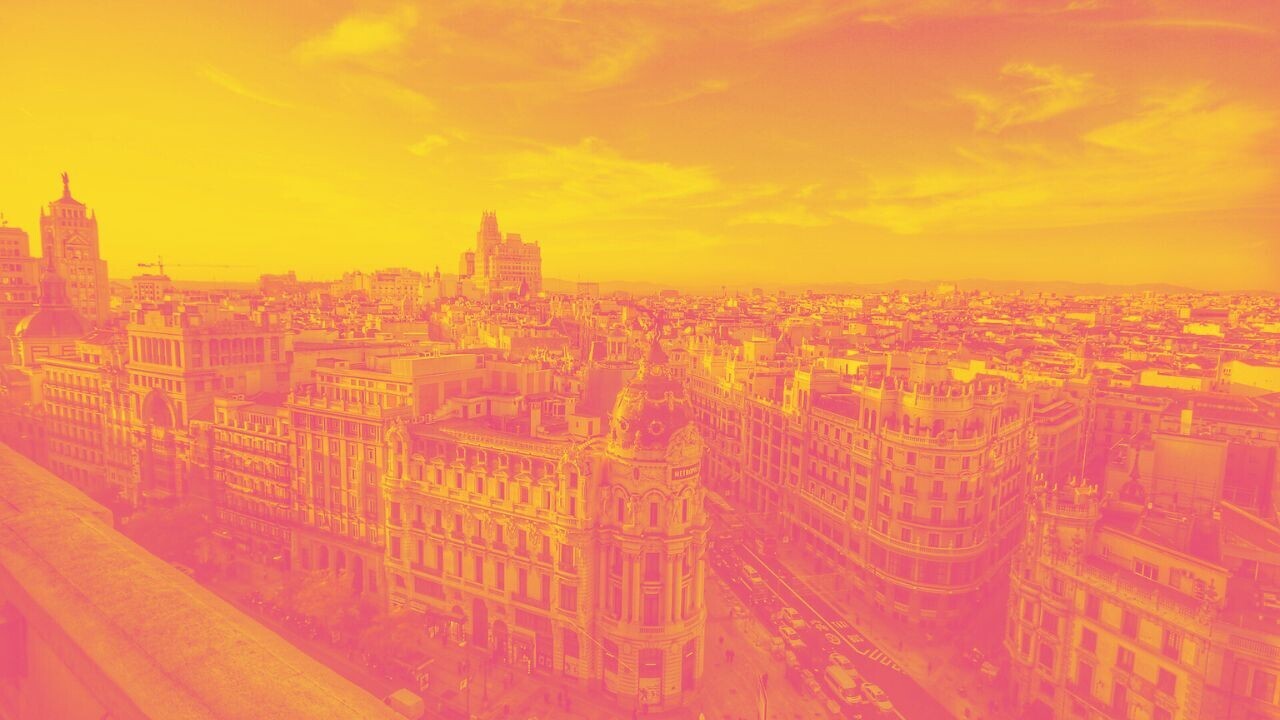 This article was originally published on .cult by Melina Zacharia and Luis Minvielle. .cult is a Berlin-based community platform for developers. We write about all things career-related, make original documentaries, and share heaps of other untold developer stories from around the world.
The Spanish job market is booming — and so are opportunities for developers. After a turbulent 2020, official sources pointed out that the resuscitation of the services sector and the overall uptick in economic activity will positively impact employment and lower the unemployment rate in Spain in the coming years. The government projected a 7% growth in the economy by 2022-2023, and recent probes into the job market show that employment likely increased by 2.7% in 2022.
How much do software developers earn in Spain in 2023?
The average salary for software developers in Spain during 2023 was €53.5k, while the expected salary was closer to €56.4k. This means that developers in Spain are making about 5% less than what they initially expected.
Average offered vs. expected per role in Spain
According to our insights, average salaries offered and expected for each role differed. For instance, the average offered salary for backend developers was €53k, but their average expected salary was €53.3k.
In this chart, green indicates that the salary offer is higher than the expectation, while red means that it's lower.
Some roles demonstrate higher discrepancies between the offered and expected salaries. For example, DevOps engineers expect to earn almost €24,000 more than what companies offer them, while fullstack developers expect to earn slightly less.
Average developer salary in Spain vs. DACH and the Netherlands
Comparing Spain to Germany, the Netherlands, Austria, and Switzerland, we found that Spain's average  salaries for software developers lagged behind.
The software developer salary gap between Spain and other European countries, especially the DACH region, is significant. Developers in the DACH region and in the Netherlands average a €74,500 yearly salary, whereas Spain falls somewhere in the middle, with an average salary of €53,500 per year.
What's the reason behind salary discrepancies across Europe?
According to Numbeo, a website that compares living costs across countries, Spain has a lower cost of living index than Switzerland, Germany, or the Netherlands. For example, the rent prices in Spain are 64.75% lower than in Switzerland, 41.63% lower than in Germany, and 45.62% lower than in the Netherlands. This means that developers in Spain can afford a similar or better quality of life with a lower salary than their counterparts in other countries.
Is this salary gap likely to change in the future? It's hard to predict how the software developer market will evolve in the upcoming years, but some trends suggest that it might become more balanced. For example, remote work has become more common and accepted, and Spain recently launched a digital nomad visa. Moreover, the European Union has been promoting digital transformation and innovation across its member states, which could increase the demand and value of software developers.
Spain offers lower salaries for software developers than other European countries, but this doesn't necessarily mean that it's a worse place to work. The cost of living is also lower in Spain, and the quality of life is soaring high.
Most interview invites in Spain by role
In Spain, companies have a greater demand for backend developers. According to our data, backend developers received the biggest share of all interview invites on the Honeypot platform. Frontend developers took second place, while fullstack developers and DevOps engineers followed. DevOps engineers are increasingly in demand across Europe and Spain is no different. It's still new enough that it doesn't beat the more traditional roles, but things are evolving fast and the picture will probably look different in a couple of years.
Backend developer 54%
Frontend developer 22%
Fullstack developer 10.7%
DevOps engineer 9.7%
Backend developers are highly sought-after in Spain. That could be because many companies are developing or migrating their web services to cloud platforms or microservices architectures, which require scalable and reliable backend solutions.
Gender pay gap in Spain
Spain had one of the most significant gender pay gaps in Europe. The difference in offered salaries between male and female developers ranged from 5% to 18.6%.
Average developer salary by gender and years of experience
Looking at years of experience, we observed that male developers with 0-2 years of experience were offered an average salary of €49,200. That's 10% more than what their female counterparts are being offered. The gap narrows as the years of experience increase.
Green indicates that the salary offer is higher than the expectation, while red that it's lower.
The largest gap was found in fullstack roles, where male devs earned 18.6% more than their female counterparts. The only exception was frontend developers, where women earned 3% more than men, but this might be due to the fact that 85% of the offers were extended to male developers.
Salary expectation by gender
Our findings show that, in Spain, women tend to expect less money than their male counterparts. For example, female backend developers expect €50,100, while male backend developers expect €52,100. This gap in expectations could be a great opportunity for companies to enter the conversation and bring forth a positive change that would put things on the right track.
Regarding gender diversity, LinkedIn data collected in 2021 showed a stark disparity: 13% of software engineers in Spain identified themselves as female, while 87% identified as male. This aligns with our previous findings on the gender pay gap, confirming that a lot of progress needs to be made in closing the gender gap in Spain's tech sector.
Salary by language & location
Our data shows that Spanish companies value language skills. Spanish-speaking developers received 54% of all interview invites. Additionally, Spanish companies tended to look inward for developers, with 81% of interview invites going to developers already living in Spain.
Why do companies in Spain show a preference for local developers? One explanation could be the fact that developers from outside Spain have higher salary expectations. Another reason could be the cultural fit and the work-life balance that Spanish companies are looking for.
The importance of language as a skill for software developers in Spain is backed by an independent investigation from a tech recruiter, where out of 51,000 software engineers working in Spain, 33,000 described their English proficiency level as 'Professional Working,' 'Full Professional,' 'Native,' or 'Bilingual' on their LinkedIn profiles.
Most in-demand tech stacks in Spain
Our data suggest that the top five tech stacks in Spain were JavaScript, Typescript, Reactjs, Nodejs, and Docker.
It's worth noting that Typescript and JavaScript took the top spots — and in a 1-2 fashion. Typescript is a superset–subset of JavaScript, and JavaScript is the most popular programming language in the world. The finding suggests that companies are looking for talent that can expand JS's capabilities with more brawniness.
Since TypeScript might be more suitable for large-scale applications than JavaScript, the superset's surprising demand might imply companies consider it a necessary skill for building up AI-backed projects, such as machine learning models.
Methodology
Our 2023 data is averaged from 2022 and 2023 to ensure accuracy, given the year is not yet over. The expected salary data is determined from developer profiles on the Honeypot platform, while offered salary data is based on a company's initial offer during the interview process. It doesn't reflect the final negotiated and contracted amount. We use an external library to determine gender based on the individual's first name.
You can download the full 2023 salary report here
Get the TNW newsletter
Get the most important tech news in your inbox each week.
Also tagged with