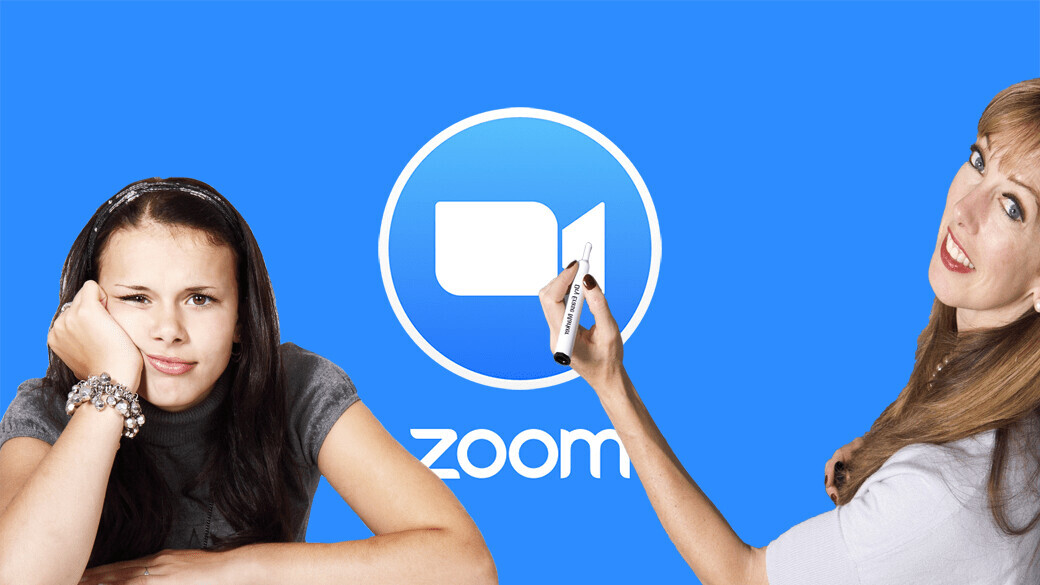 Eager traders looking to cash in on the coronavirus (COVID-19) pandemic have flocked to purchase shares in video-calling platform Zoom – except some bought the wrong stock.
The US Securities and Exchange Commission (SEC) tweeted Thursday it was suspending trade for Zoom Technologies — a relatively tiny holding company supposedly headquartered in Beijing — due to the confusion.
[Read: People are skipping Zoom meetings by looping videos of themselves paying attention]
Zoom Technologies' subsidiaries reportedly develop games and electronic components for mobile phones, among other things, but the SEC shared concerns that it hadn't filed a public disclosure statement since 2015.
Zoom Technologies (ticker ZOOM) is NOT the similarly-named popular video communications company. Today the SEC suspended trading in the securities of Zoom Technologies. https://t.co/40zAjWHmY2

— SEC New York (@NewYork_SEC) March 26, 2020
Zoom Technologies share price had skyrocketed from around $3 in mid-February to $20.90 last Friday, a nearly-700% increase.
It's highly likely investors had intended to buy shares in Zoom Video Communications, a much larger firm that went public last year, responsible for the popular free video calling app Zoom.
Zoom up 30% while rest of market down 50%
Coronavirus lockdown measures across the world have boosted Zoom's usage big time. Offices, schools, and universities gone digital have readily adopted Zoom as their video-calling platform of choice, while others have used it to host events like weddings and bar mitzvahs.
This increased demand has sent Zoom Video Communication's share price from below $80 in January to an all-time-high of $159.56 on March 19.
Beyond the liquidity problems associated with small-cap stocks like $ZOOM, the real problem is the tickers. Tickers are sequences of letters or numbers that stock exchanges use to reference companies in a shorthand manner, often abbreviations.
NASDAQ lists Zoom Technologies, which didn't make the Zoom app, as $ZOOM, while the ticker for Zoom Video Communications, which did make the Zoom app, is $ZM.
Confusing, right? The people accidentally buying $ZOOM instead of $ZM share your pain. Thing is, this shit has happened before.
Last year, Business Insider reported that Zoom Technologies' share price had gone from nearly zero to almost $6 just after Zoom Video Communications filed its paperwork to go public — likely the exact same confusion that led to the SEC's intervention this week.
Get the TNW newsletter
Get the most important tech news in your inbox each week.
Also tagged with