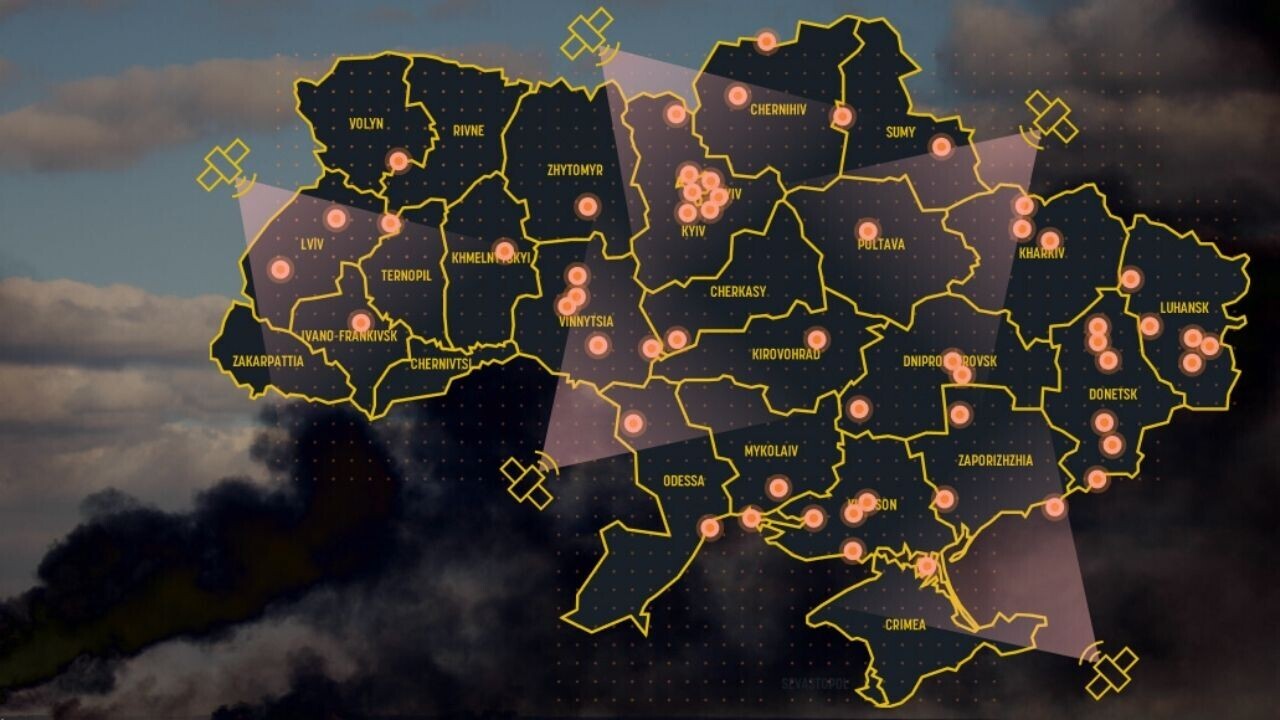 Story by
Thomas is a writer at TNW. He covers the full spectrum of European tech, with a particular focus on deeptech, startups, and government polic Thomas is a writer at TNW. He covers the full spectrum of European tech, with a particular focus on deeptech, startups, and government policy.
On March 1, the Vice Prime Minister of Ukraine, Mykhailo Fedorov, made an appeal to eight commercial satellite operators.
"Russia is bombarding our cities every day and night and so many civilians are in danger," Fedorov wrote in a letter shared on Twitter.
"We badly need the opportunity to watch the movement of Russian troops, especially at night when our technologies are blind in fact!" 
Fedorov urged the companies to provide satellite imagery to Ukraine's armed forces. He asked them to collaborate with EOS Data Analytics (EOSDA), a satellite imagery firm that will help process the data.
@eos_da and @maxpolyakov appeal to the global remote sensing firms and organizations to provide real-time SAR data to support the Armed Forces of Ukraine with actionable intelligence. pic.twitter.com/DzfNze3K3r

— Mykhailo Fedorov (@FedorovMykhailo) March 1, 2022
Fedorov emphasized a need for data from one instrument in particular: synthetic aperture radar (SAR).
Ukraine's government also wants the birds-eye views provided by optical data, but this imagery has major blindspots.
Optical satellites use visible, near-infrared, and short-wave infrared sensors to produce images, which makes them ineffective when it's overcast or dark.
SAR overcomes these limitations by bouncing microwave pulses to Earth and back. The sensor then makes an image from the returned echoes.
"Live SAR data delivers critical insights on the enemy troops' disposition, relocation, and refueling at night, regardless of cloudiness — and this is what optical data can't provide," Aleksey Kryvobok, Chief Science Officer at EOSDA, told TNW.
It's pretty cloudy in Ukraine during February. The ability to see through clouds has made Synthetic Aperture Radar (SAR) images — like this one from @capellaspace showing a new Russian unit deploying the border — the breakout "new space" capability of this crisis. pic.twitter.com/1tMjTVLUZd

— Dr. Jeffrey Lewis (@ArmsControlWonk) February 22, 2022
Some companies have already answered the call for SAR data.
They include Canadian firm MDA, which this week announced that it's received permission from the government of Canada to share the imagery.
"Images captured by MDA's SAR technology, which is unique for its ability to see through all weather and cloud conditions, will be merged and analyzed with other sources of imagery from commercial Earth observation companies to develop comprehensive near real-time intelligence reports for Ukrainian government officials," said Mike Greenley, CEO of MDA, in a statement.
However, not every satellite firm has responded to the plea.
Concerns have been raised over regulatory problems, Russia jamming the satellites, and the broader risks of private companies entering an armed conflict. 
Nonetheless, EOSDA believes the data can provide crucial assistance in both military and humanitarian efforts.
Get the TNW newsletter
Get the most important tech news in your inbox each week.
Also tagged with