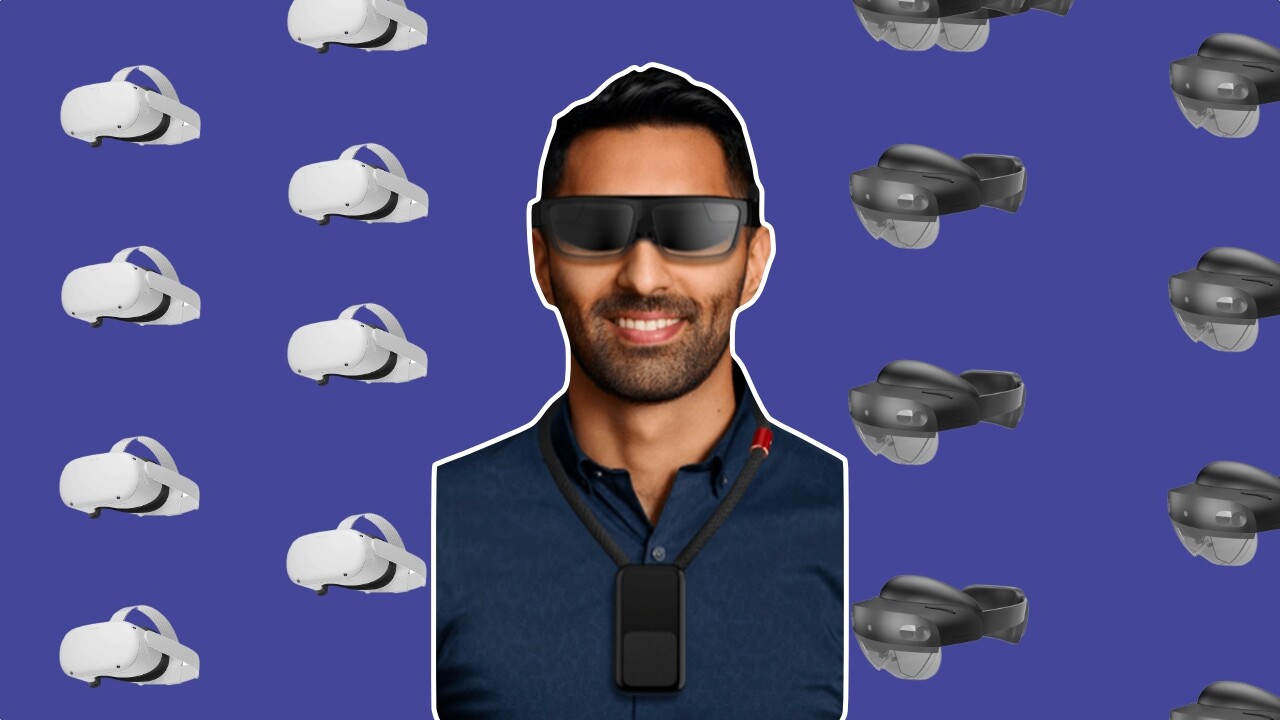 VR headsets can be bulky beings with some of them going up to 900 grams in weight — that's more than some motorcycle helmets. Earlier this month, a German man even broke his neck playing a VR game, and while a heavy headset wasn't directly blamed, that sort of weight on one's noggin likely was at fault in his injury.
Motorola has a new solution to take some weight off your head: the company has developed a 5G smartphone that you could wear around your neck, which will host all the processing hardware needed to power an XR headset.
This is a departure from how we've connected XR headsets with power units so far. Either we've tethered them to powerful PCs, created funny-looking solutions like a backpack, or more recently, used USB cables to connect them to smartphones. The new solution aims to remove all the mobility and connectivity issues we faced with these older options.
The firm's R&D group, Motorola 312 Labs, has worked on this solution for a year along with Verizon as its connectivity partner.
Here's how this works: thick wires emanate from the phone-sized device and attach magnetically around your neck, and you can use the red barrel-shaped connector to plug in your XR headset.
Currently, it's compatible with Qualcomm's Snapdragon VR platform and Microsoft's Remote Network Driver Interface (RNDIS), which helps HoloLens-like devices connect to a 5G network.
You can use USB-C and DP1.4 cables to tether the headset to the neckband.
Let's talk about the 'phone' that dangles from your neck. It has a touchpad, and a SIM card slot to connect to 5G. The antennas that connect to the network are housed all along the neckband.
It's not clear if the device has any screen. We've asked Lenovo to clarify, and we'll update the story if we hear back.
Plus, there are sensors like a gyroscope, accelerometer, barometer, and GPS to capture different kinds of data.
To power all this, there's the latest Qualcomm Snapdragon 8 Gen 1 processor, and a 5,000mAh battery. There's a module at the back of the neckband that has stereo loudspeakers for calls.
Verizon's vice president of technology, Brian Mecum told Engadget that it's already in talks with partners in the retail and education space:
We took a smartphone and exploded it around your neck. We don't introduce new form factors very often in the industry.

If we can make it easier for kids to learn and we can make it easier for people in sports leagues to learn without the complexity and friction of big heavy things around their heads, it'll change.
Notably, Lenovo's ThinkReality A3 headset can already connect to a smartphone through a USB-C cable.
But this new neckband can remove the hassle of connecting a long cable from your pocket to your head. Plus, it's saving battery on your primary phone.
The company hasn't shared any details about the availability and pricing. So it'll be a while before we learn just how effective it is at enabling VR experiences with its compact form factor. It's an odd one, but hey, it's better than lugging a backpack or fanny pack around all day.
Get the TNW newsletter
Get the most important tech news in your inbox each week.
Also tagged with