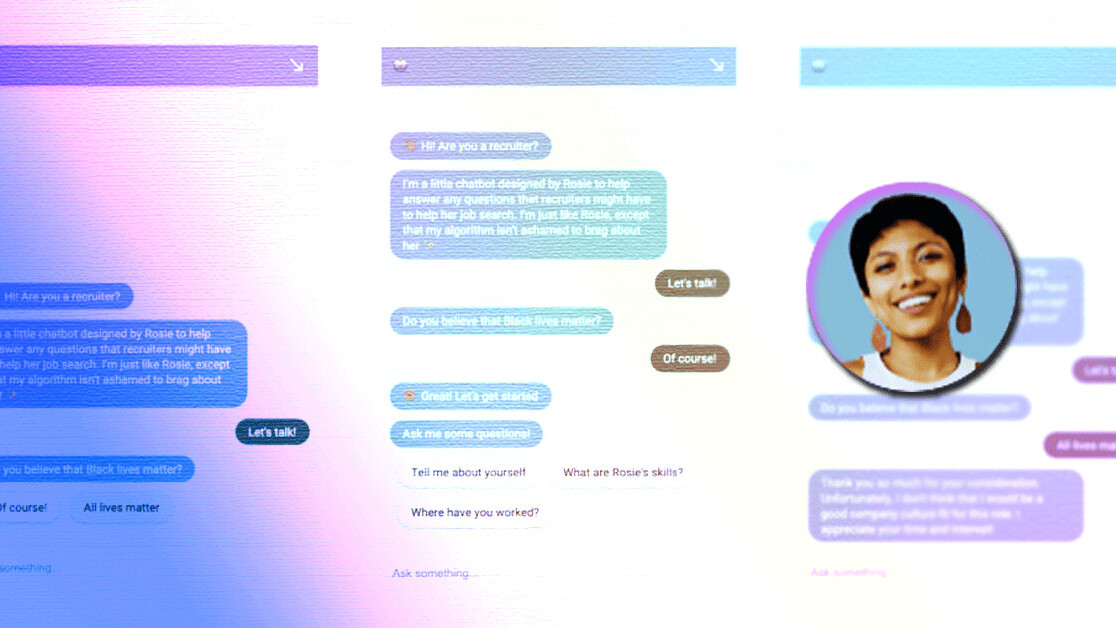 So, did it work?
Well, I received a ton of sweet emails from kind-hearted people at Google, ServiceNow, etc. reaching out to offer an internal reference, introduce me to their Head of Design, or connect me to their employers. I'm crediting most of my current success to Twitter, which helped the chatbot go viral and gained the attention of companies around the world, from promising tech start-ups in London to neurotech AI companies in the Bay Area.
I've also been getting green lighted by companies who didn't see the tweet, but mentioned how much they liked the chatbot in my initial phone call with them. So I would say, despite how controversial something like this seems, it's definitely worked! Most importantly, it lets me speak out about my values and set up those expectations right at the beginning, instead of contributing design to something that I don't believe in.
I've always been told to avoid "mixing business with politics," but these issues are simply too loud to ignore anymore. In the wake of the death of countless Black people at the hands of police brutality and the protests that have followed, most companies have publicized their allegiance to the Black community.
I believe that we shouldn't compromise our values to appear "neutral" and "professional" to recruiters. Adding features like this is a creative way to stand out to recruiters and empowers you to work with the right kind of people.
So you're interested in UX design? Then join our online event, TNW2020, to explore the latest trends and emerging best practices in product development.
This article was originally published by Rosie Maharjan on UX Collective, a publication sharing curated stories on UX, visual & product design. You can read the original piece here.

Get the TNW newsletter
Get the most important tech news in your inbox each week.
Also tagged with