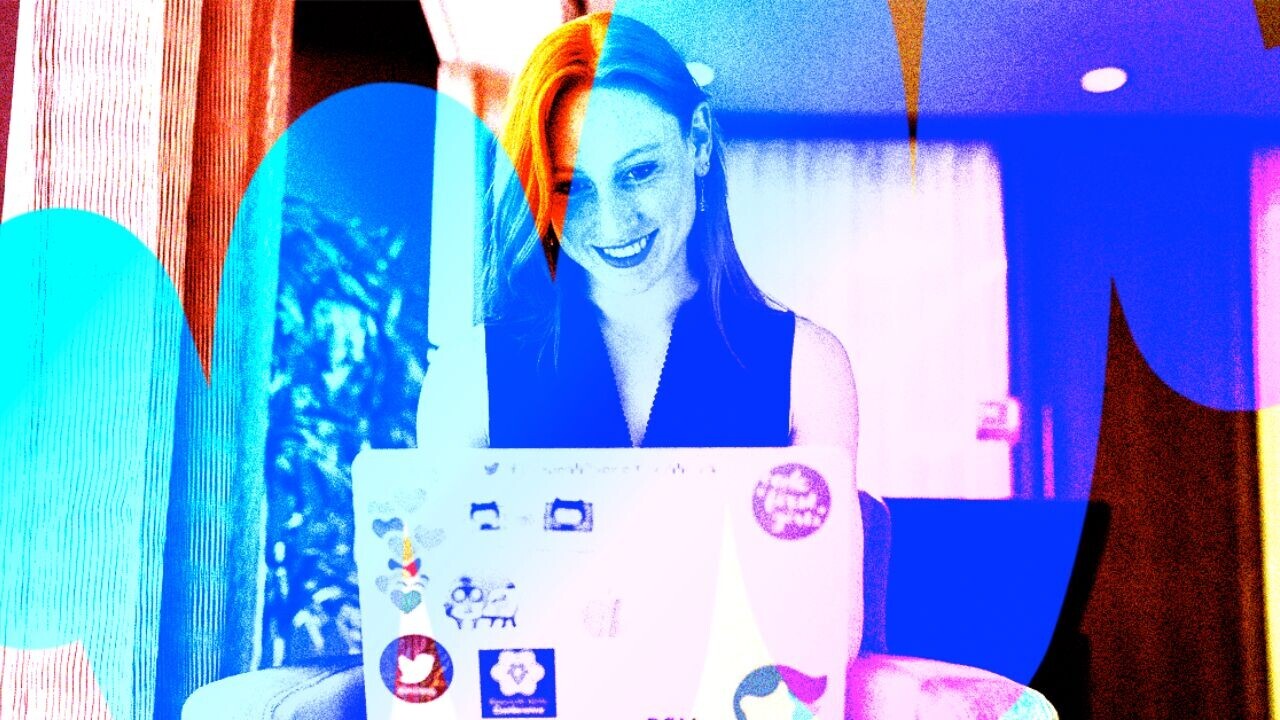 Tech is notorious for its bountiful and fun perks: think nap pods, or free food including catered meals for breakfast, lunch and dinner, as well as open access to healthy snacks. On-site gyms too, are a frequent perk as are endless branded swag gifts—that Patagonia fleece vest being a strong contender among male finance and tech workers.
Throw in some arcade games, ping-pong tables, and free beers from the fridge for when your brain just needs a bit of a rest, and it's easy to think tech workers have it all sewn up.
Some perks are so off-the-wall they just can't be gotten elsewhere. In 2015, Uber booked Beyoncé to perform at a private company function. At Capital One's location in Tysons, Virginia, the rooftop boasts an 18-hole mini putt putt course, as well as retro food trucks.
Perks are designed to do a few things: perhaps most importantly they are a showcase of company culture—"we're fun, honestly!"—as well as a lever to entice new employees into a company. Great perks can also help tech businesses retain their existing staff.
That matters because tenure at tech companies can be short. Google's average employee tenure is just 1.1 years in the US. In the UK, the employee tenure average is the lowest across the OECD countries, at around 1.6 years.
While a perk such as pet insurance or the ability to bring your dog to work are great, in 2023's wider macroeconomic climate, these kinds of incentives are no longer cutting it.
The cost of living crisis has brought perks into sharp focus. The euro area annual inflation rate was 9.2% in December 2022; a year earlier, the rate was 5%. So having an in-office rock climbing wall is nice, for sure, but how is that helping workers pay their astronomical energy bills?
Additionally, the new hybrid environment fostered by the pandemic has rendered many previous perks redundant. If you're working from home on more days than not, those in-office niceties such as free massages and on-site car washing are of little interest. You're just not going to be able to take advantage of them.
Now, it's all about benefits. The number one benefit anyone receives from their 9-5 is arguably their salary and, in Europe, pay has remained fairly static for the past couple of years, according to the European Central Bank (ECB). The better news is a large majority of firms expect to make pay increases of 4% or higher in 2023.
That's one piece of the puzzle; what else do workers want to see as part of a benefits package this year?
Money matters
Financial incentives are becoming more and more attractive. From employee share schemes to flexible spending accounts, tuition assistance or reimbursement—which is particularly attractive to those looking to underpin their future career development—to pension contributions or matching, there are many ways employers can deliver a real financial boost to their employees.
This Senior Java Engineer job at payments company SumUp, located in Berlin, is a good bet. With a corporate pension scheme, and 28 days' paid leave, you'll also receive a budget for attending conferences and external training.
Health is wealth
Employee stress is a huge issue. A study carried out by Gallup and Workhuman of more than 12,000 workers in 11 European countries and the US, found that Ireland, the UK, and Belgium were the worst locations for burnout.
Three in 10 Irish employees surveyed reported that they felt burnt out "very often" or "always." That compares to t 1.5 in 10 in Switzerland who reported feeling burnt out less frequently. Employers which offer a range of health and wellbeing supports will attract the best talent. From occupational sick pay to life insurance, in-house flu jabs, and mental health support, some companies are also offering fertility benefits such as IVF or egg-freezing.
At ByteDance, TikTok's parent company, wellbeing is baked in. We are "committed to the wellbeing of all our employees and promise to provide comprehensive and evidence-based programs, to promote and support physical and mental wellbeing," it says. If that sounds good, an Amsterdam-based role for a Dutch-speaking Content Moderator is available now.
Tangible, please
Other areas in which companies can give back to employees in ways that positively affect their bank balances are by offering perks such as commuter benefits, cycle to work schemes, and vouchers for free food at home.
True flexibility when it comes to how work is done is key. From remote to hybrid styles, many workers discovered cost-savings inherent in working from home during the pandemic as well as more time to themselves, and are reluctant to give that up.
Better family leave benefits are attractive too. Going beyond maternity leave, companies offering carers leave, and attractive parental leave packages for all parents, as well as bereavement leave are increasingly more common.
Lastly, companies offering charity donation matching and days employees can use for volunteering are starting to become the norm. Check out XpertHR, which is hiring a Software Engineering Manager in Amsterdam. The company offers a wide range of benefits, one of which is two extra "charity days" per year.
For more tech jobs with brilliant benefits, visit The House Of Talent Job Board
Get the TNW newsletter
Get the most important tech news in your inbox each week.
Content provided by Jobbio and TNW
Also tagged with