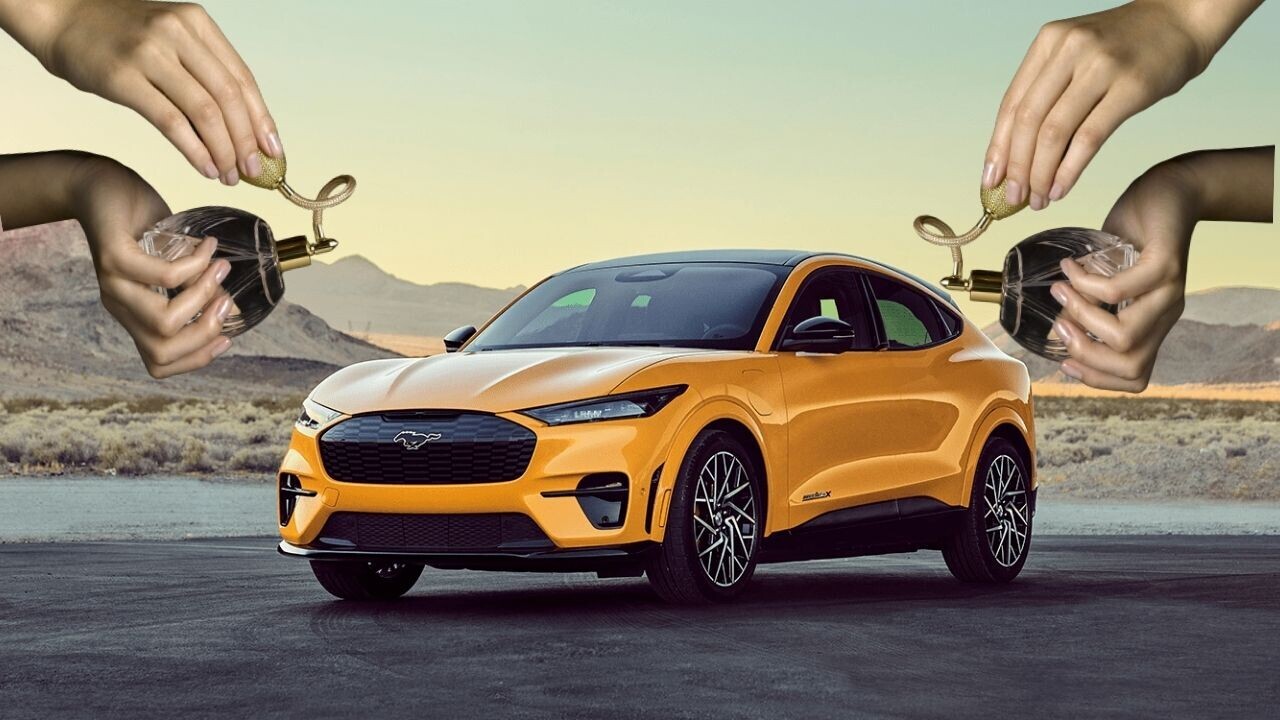 As EVs are booming, it's only natural that automakers are trying to step up their marketing strategies to get a piece of the pie.
Among the various notable examples, Ford undeniably gets the prize of the most what-the-fuck sales tactic ever. You could give it a guess, but I'm afraid you'd fail. Because it's a FRAGRANCE.
Yes, a perfume that imitates the scent of petrol, designed for all those who want to go electric with the Mustang Mach-E GT, but who simply CAN'T LIVE without the intoxicating smell of gasoline.
It's called "Mach-Eau," and let's take a moment to observe the genius of this elaborate wordplay.
"Mach" from the Mustang Mach-E GT, and "Eau" from, you know, "eau de parfum," "eau de toilette." Get it? 
If this isn't good marketing, I don't know what is…
The big question here is: How did Ford come up with such a 'ground-breaking' idea?
According to a survey commissioned by the automaker:
One in five drivers said the smell of petrol is what they'd miss most when swapping to an electric vehicle, with almost 70 per cent claiming they would miss the smell of petrol to some degree.
Petrol also outranked the scent of cheese and wine, and almost stole the first place from the smell of new books.
Don't get me wrong here, I've been to gas stations a thousand times and I, too, recognize the experience — for some reason petrol smells amazing.
But, come on, imitating the scent of gasoline with a perfume can't be presented as an incentive to buy an EV. There are other actual motivators — like environmental impact, for example?
If we follow such a nostalgic-of-petrol-cars approach, we have some more ideas. What about a decorative exhaust pipe? Or maybe an in-built soundtrack of the engine's roaring sound? Take notes, Ford. And you're welcome.
---
Do EVs excite your electrons? Do ebikes get your wheels spinning? Do self-driving cars get you all charged up? 
Then you need the weekly SHIFT newsletter in your life. Click here to sign up.
Get the TNW newsletter
Get the most important tech news in your inbox each week.
Also tagged with