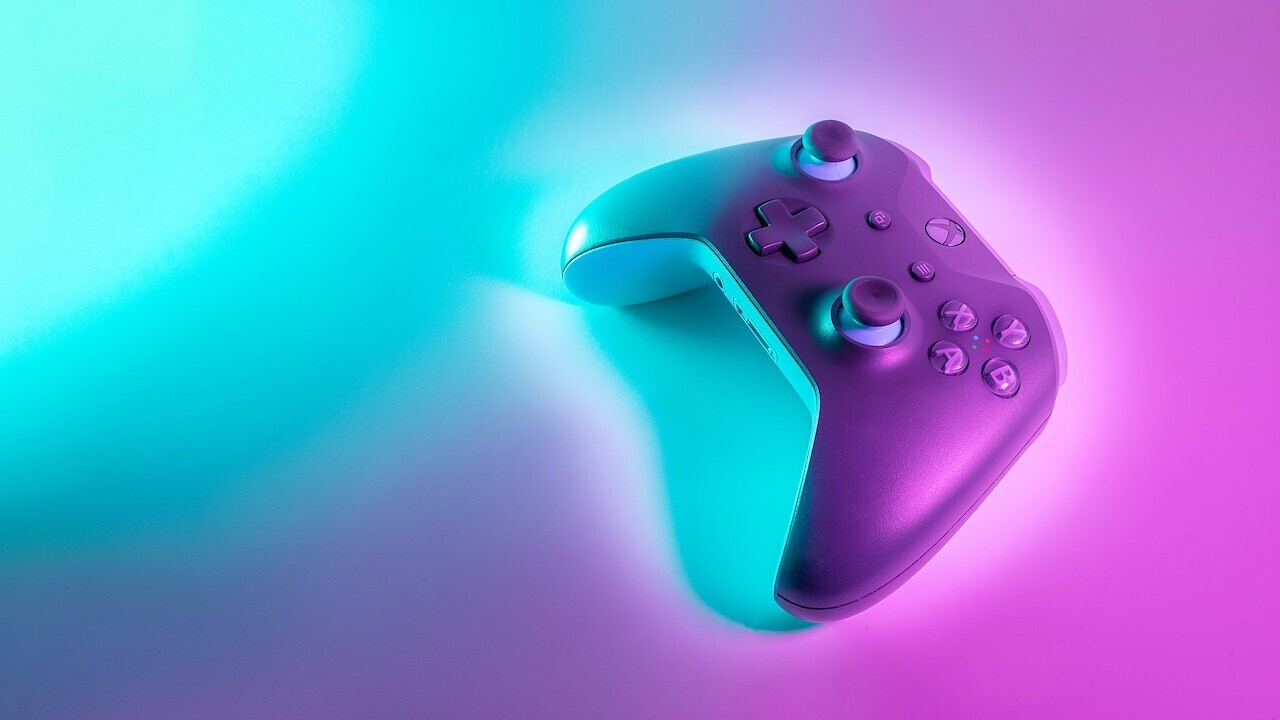 It may seem like the fantasy of every '80s kid who ever picked up a Game Boy but being obsessed with video games can actually offer you an array of career opportunities.
The industry continues to go from strength to strength, and powering it is a global network of game-players, creatives, technologists, and many others whose skills bring games to life.
According to the International Software Federation of Europe, 52% of Europeans between the ages of six and 64 play video games. And it's not the kids who dominate the stats either. More than three-quarters (76%) of these gamers are over 18, and the average age of a video game player in Europe is 31.3 years old.
While the industry has matured in many ways, it's still behind the times when it comes to diversity. Though women and girls make up almost half (48%) of all gamers in Europe, this representation is not yet reflected among those working in the sector with the global average sitting at about 22% of women employed in gaming. This is a gap that organisations such as UK-led Women in Games are trying to bridge.
With more than 98,000 jobs in Europe's gaming sector in 2020, there are plenty of roles on offer for creative, technical, and support staff. Opportunities range from small indie studios to multinationals producing blockbusters that rival Hollywood's production values.
Being such a desirable industry, it can be hard to get started in gaming. Getting a foot in the door with no experience can be the biggest challenge, and so aspiring gaming employees are advised to be active in forums, communities, and events, and to try their hand at building up a portfolio for potential employers.
Tech jobs in gaming
Technical roles in gaming will typically require a degree in computer science or even a specialist qualification in video game programming and development, which some universities offer. This investment in a gaming career can pay off with one of the highest paid roles in the industry.
In smaller studios, developers will need to be flexible and able to take on diverse challenges, while large companies have capacity for highly specialised roles. However, don't be surprised if your choice of indie studio gets swallowed up by a bigger player, as this is a common occurrence across the industry.
Beat Games, an award-winning VR games studio in Prague, was snapped up by Meta in 2019. It's now part of Meta's Reality Labs division, and is currently looking for a senior game developer for Beat Saber, a VR sensation that's a bit like Dance Dance Revolution for your arms.
Developers in gaming can expect to work hard at building, testing, and debugging programs, as well as processing updates in response to user requests and demands.
Some developers will specialise in specific operating systems or will be expected to work across multiple platforms, optimising games for each. While platforms may differ, common programming languages used by game developers across the industry include C#, C++, Java, JavaScript, and Python.
Creative roles in gaming
Games also need artists and specialists in sound and vision to create their immersive worlds. Graduates in interactive media design, sound production, and graphic design can find their skills will apply here, but a fundamental understanding of gameplay will lead to a top role.
While game developers focus on the code, game designers need to generate stories and ideas that work. Games also need a variety of writing talent, with some titles requiring movie-like scripts and others needing clear and concise copy to guide users fluidly from one stage to the next.
Animators with skills in coding and 3D modelling to match their artistry are brought in to give movement to the gameplay. Composers and audio programmers then create and implement the soundscapes that provide grounding for different actions and keep players engaged.
And all that audio needs great sound engineers doing the behind-the-scenes work to ensure everything is recorded and mixed just right.
The tools used by creative teams in gaming will vary from studio to studio but commonly used software includes After Effects, 3ds Max, Unity, and Unreal Engine.
Support jobs in gaming
As with any business, gaming requires entire teams behind the creative and technical workers in order to bring products to market. From finance to marketing to in-game monetisation, there are many roles for those who can't code or create but have other valuable skills to offer.
Market analysts in the games industry keep tabs on shifts in audience behaviours and devise the strategies needed to reach them. They need an eye for trends, an ability to budget, and can even be called on to model forecasts for release. This is a career choice for passionate gamers who have their finger on the pulse of the sector at large.
But perhaps the ultimate dream job in gaming is that of the tester. Essential to the process of bringing a well-formed game to market, testers give development teams the fresh eyes they need before a final release.
They have to be skilled gamers, first and foremost, but with a keen eye for detail to catch inconsistencies, glitches, and bugs. It's also a role that requires good communication skills, as testers need to report their findings back to the team behind a game.
Gaming is global, so testers with fluency across many languages are needed to perfect games for different markets. For example, Dublin-headquartered games studio Keywords Studios is currently looking for games testers in French, Portuguese, Polish, Turkish, Czech, and many more languages.
Testers can expect the job to be more of a short-term gig with flexible contracts dictated by project needs, but it can certainly be a fun way to make a living, if you're a super diligent gamer.
And it can be a way to hone your skills as a professional gamer. The phenomenal growth of esports has seen many talented gamers carve out a career in playing games competitively to win prizes and sponsorship.
To find more career opportunities in gaming, check out the House of Talent Jobs Board
Get the TNW newsletter
Get the most important tech news in your inbox each week.
Content provided by Jobbio and TNW
Also tagged with