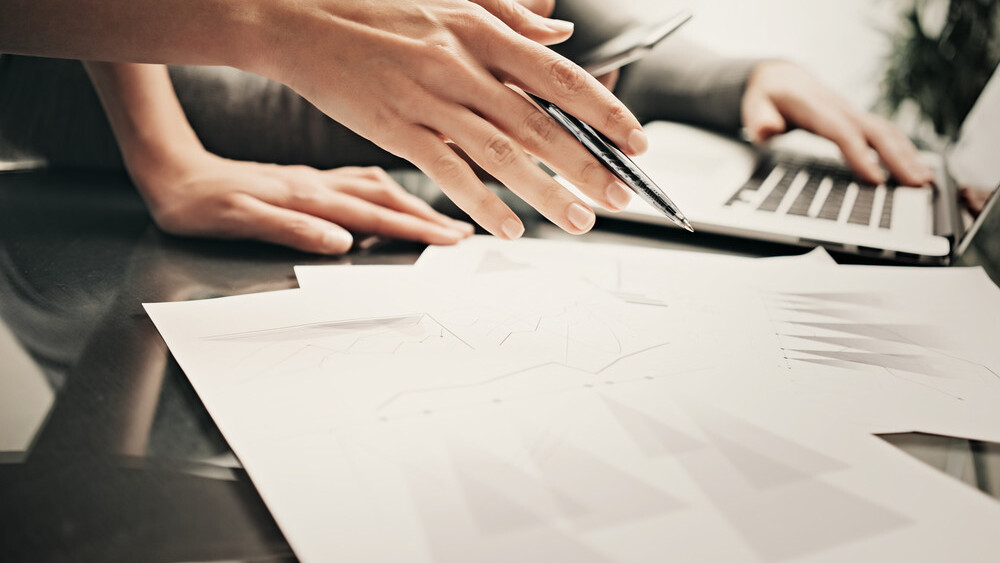 Let's face it: Tech start-ups are the rockstars of today.
Where once youngsters would model themselves on Jim Morrison or John Lennon, the kids of today are more likely to idolise Mark Zuckerberg or Daniel Ek. When I was at school the dream was to be headlining Glastonbury – now it's to create something in your bedroom and then sell it for millions.   
And it's not just cultural changes that are making life so good for tech innovators: Governments and venture capitalists across the world realize that tech is where the future's at.
Last year the UK tech sector raised more than $3.6bn in VC funding alone. Telefónica's soon-to-launch Index on Digital Life is set to show that digital entrepreneurialism is one of the key factors essential to driving stronger economic growth.
There has, in short, never been a better time to be a digital entrepreneur. But by its very nature the world of start-ups is turbulent, and over the next few years we are going to see some big changes affecting the sector.
Here's my five top trends that every budding entrepreneur should know.
Big business will get cosy with start-ups
Where once large enterprises might only have looked to innovative start-ups as potential acquisition targets, it's likely this relationship will evolve. This is because start-ups have what enterprises need most – disruptive tech.
Enterprises will look to cosy up to the start-up community to help them develop cool services fit for the digital age. We're already seeing some initiatives spring up around this approach, such as Accenture's Open Innovation initiative; basically an incubator on steroids where businesses bring to bear their customer bases, budgets and operational reach in partnerships to solve business needs.
ASOS' recent partnership with start-up accelerator Wayra, aimed at finding fashion's most innovative start-ups, is another example of how big businesses are leaning on entrepreneurs to help them evolve.
This will be great news for resource-stretched start-ups.
It's OK to fail
Start-ups often go all in when it comes to their businesses – this is the great idea that's going to make them millions, so why wouldn't they?
What's becoming clear now is that if digital entrepreneurs don't quite get that idea right first time, then it's not the end of the world. As long as they can pick themselves up and learn from their mistakes, then failure is sometimes a driver for innovation.
This is the so-called Fail Fast approach to innovation, and Silicon Valley has been all over it for years.
The idea that the product doesn't need to be perfect from day one may not sit easily with European innovators, but in the rush to be first it's going to be increasingly influential on innovation.
You need to work differently
The day of the traditional office is dead. Entrepreneurs know that and relish the fact.
So yes, we'll continue to see start-ups differentiate themselves with whacky offices, unlimited holidays and a bewildering array of ping-pong tables, but there will also be much more important change.
We all know that the tech sector is facing a huge skills crisis and innovation will be hamstrung unless entrepreneurs can come up with new models of employment. There'll therefore be more flexibility around the way employees work, as start-ups are forced to take on an increasing number of part-timers, contractors and freelancers from all over the world to meet demand.
Welcome to the virtual workforce.
Female entrepreneurs will self-fund
It's shocking, although perhaps not surprising, that the majority of entrepreneurs benefitting from VC funding are male.
A recent survey by Wayra found that men are a whopping 86 percent more likely to be VC funded than women.
While this diversity deficit won't be solved by anything less than complete equality at all levels in all branches of the tech sector, it's encouraging to see that women are taking matters into their own hands: according to the survey women were 37 percent more likely to be self-funded.
There's anecdotal evidence to suggest that self-funded companies are more self-sufficient and efficient than those with outside funding and it'll be interesting to see how far these qualities tie to the relative success of the two types of start-up.
Tech will keep on getting better
Finally, it's worth remembering that we're just at the start of the era of digital entrepreneurialism.
New tech is continually launching which will provide new platforms for nimble-toed entrepreneur to jump on – from AI to VR through AR and no doubt many other acronyms in between. Advances in the cloud meanwhile – particularly Platform and Infrastructure as a Service – is making innovation easier than ever.
The Fail Fast approach discussed above is being supported by web development tools that make creating a new app easier and cheaper than ever.
Not only does it not matter if these apps fail (as they cost little to produce), but for the ones that work the cloud makes it as simple as anything to scale them in an instant.
Watch this space – we're in for some very cool new business models in the very near future.
Get the TNW newsletter
Get the most important tech news in your inbox each week.
This post was brought to you by Telefonica.