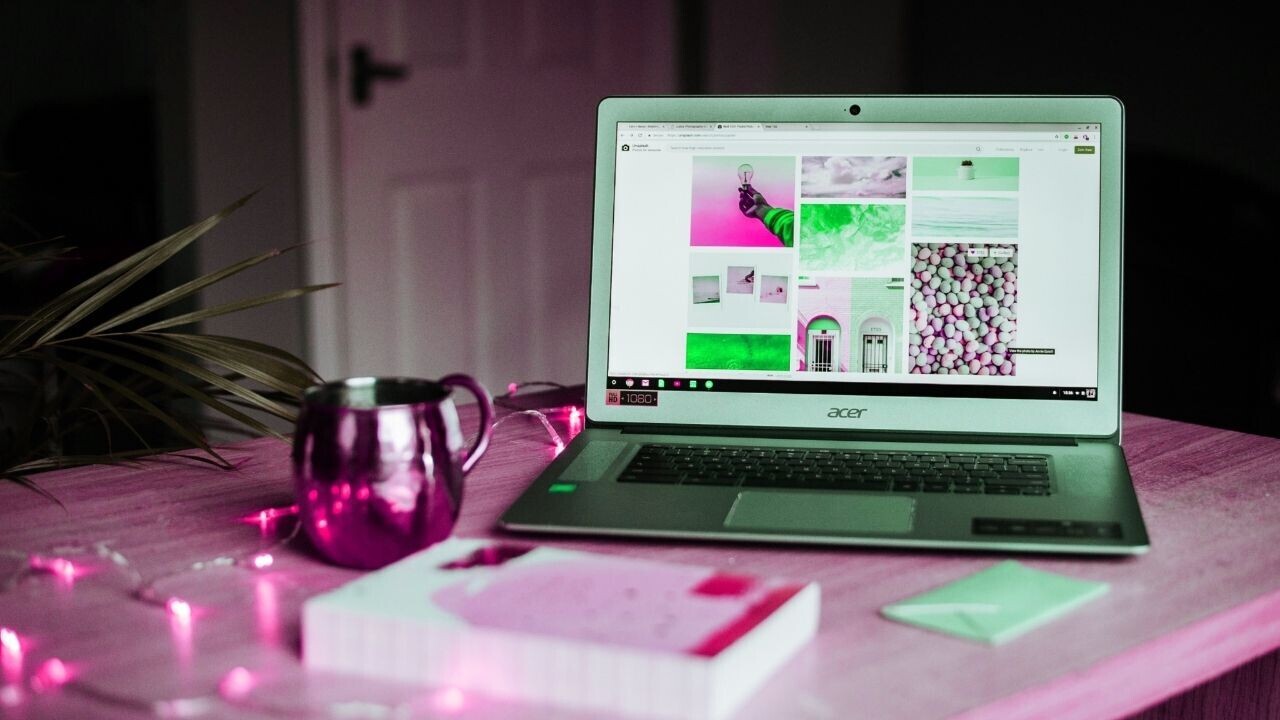 If you want to find your dream job, you need to stand out from the crowd. It's not enough to meet the job requirements, have a decent CV, and a few good references. In today's competitive job market, job seekers need to go above and beyond to cut through the noise and kick off their career.
One of the best ways to do this is to create an online portfolio. A good online portfolio will give you a clean and organized place to showcase your past work, talk about your experience, and share your favorite projects.
Your portfolio should represent who you are and what you love. While you'll always be restricted by how much information you can put in a CV or cover letter, a portfolio of your best work will give you a chance to go into detail and share your passions and successes.
It can include your work history, any degrees or certifications you've been awarded, and examples of your projects. These could include AV samples, writing work, case studies, spreadsheets, or lesson plans, depending on your field.
Of course, when it comes to finding the right site to build your online portfolio, one size does not fit all. Depending on your industry, you'll want different functionalities. For example, if you work in graphic design, you'll want a highly visual website layout. If you work in content or marketing, you'll want to be able to link to your blog posts and articles.
So, to help you with your search, we've rounded up the best platforms to build your online portfolio per industry. And if you're ready to apply for a new job now, head to the House of Talent job board, where there are thousands of open roles waiting.
Development: Github
If you're looking for a job as a developer or engineer, then you're probably going to want to show off your skills. An easy way to do this is to create a free portfolio on Github Pages. This is a free hosting service that can take HTML, CSS, and JavaScript files directly from a Github repo.
It's a smart way to showcase your assignments and coursework, stand-alone projects, and replicating research. It's also a good idea to create some blog posts to explain what you're doing to the non-technical audiences that may visit your portfolio.
But do be aware that, while there's nothing wrong with hosting your development projects on a site like Github, what will really set you apart as a senior developer is using a self-hosted personal website that demonstrates your web development skills.
Data science/analytics: datascienceportfol.io
If you work in the data science or analytics fields, there's one portfolio website you need to know: datascienceportfol.io. While the name doesn't exactly roll off the tongue, this site is the easiest and slickest way to combine all your data projects in one place.
On datascienceportfol.io you can create specific sections for each key project, and also tag the relevant skills that you used to complete them. You can also easily link it to Github where recruiters can find out more. It's simple yet effective.
Content and marketing: Wix
Wix is a website-building platform that's similar to WordPress (but in our opinion, a little bit easier to use). While the site is not dedicated specifically to portfolios, it has hundreds of great portfolio templates to choose from that are easily customizable.
One of the best things about Wix is that you can link to important articles or blog posts. You can also create different sections that detail important projects you've participated in. It's possible to share results and KPIs that you've worked towards. Wix also comes with 24/7 support and you can choose between free or premium packages.
Design: Behance
If you're in a creative field, you've probably heard of Behance. This free online portfolio builder is widely used by millions of creative professionals including UX/UI designers, photographers, artists, and graphic designers.
Behance is extremely easy to use. You can upload your past and current projects, link to your social media channels, and even see how many people have viewed your work. Because the site has such a huge digital community, it's a great way to get your name out there. Followers can leave feedback on your current projects and recruiters often use the site to find talent.
Photography and videography: Squarespace
Squarespace is an excellent website to show off images and videos. Plus, one of the main advantages of this site is that it's practically tailor-made for newbies and people with no prior coding knowledge.
Fully customizable, the website's drag and drop feature means that you can tweak and tailor your portfolio until it looks perfect. You can easily add features such as image or gallery blocks, links to social media, an ecommerce site, and even appointment scheduling. While the site is free to use, Squarespace also allows you to upgrade to a premium membership.
Once your online portfolio is complete, you can start looking for jobs on the House of Talent Job Board.
Get the TNW newsletter
Get the most important tech news in your inbox each week.
This post is brought to you by Jobbio. 
Also tagged with